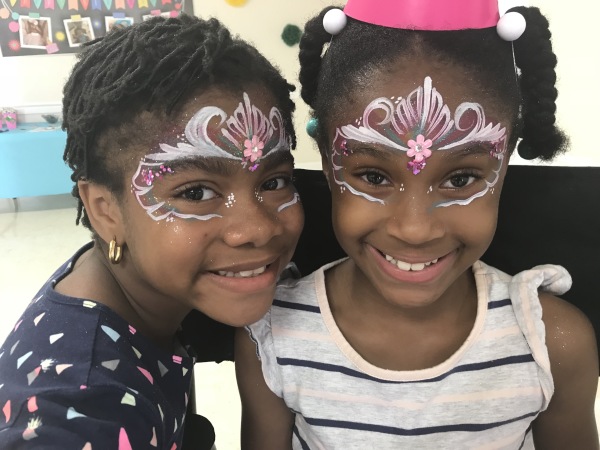 Birthday Party- Face painting
Face painting is available for birthday parties starting at $175.  This would include about two hours of painting for up to 25 kids. I will arrive about half an hour early for setup. I will provide everything I need including tables, chairs and all facepaint supplies needed. Nothing will need to be provided, so you can relax and enjoy your special day.

Location- There is no extra fee for anyone in the Stafford, Fredericksburg, Spotsylvania area. Outside of this area, there is an additional fee of $15 for travel.

    Add ons: Add ons, if requested, can include henna or glitter tattoos. 

Glitter tattoos
- Glitter tattoos can be added on for an extra $25. Every child that wants one will be able to get one. 
Henna tattoos
- henna tattoos can be added on to any party. The parent/guardian will need to sign a waiver for any child under the age of 16 showing they do have permission to get a henna tattoo. The price of the tattoo(s) is determinant of the tattoo(s) picked out on the day of the party. Prices can range from $2-$30 each.
Booking your birthday party is easy! Just click here and put in what your interested in, facepainting, facepaitning and add-ons, or any questions you might have for me! I look forward to hearing from you! Still not sure? Take a look at my gallery showing my

Face Paint

and

Henna

artwork.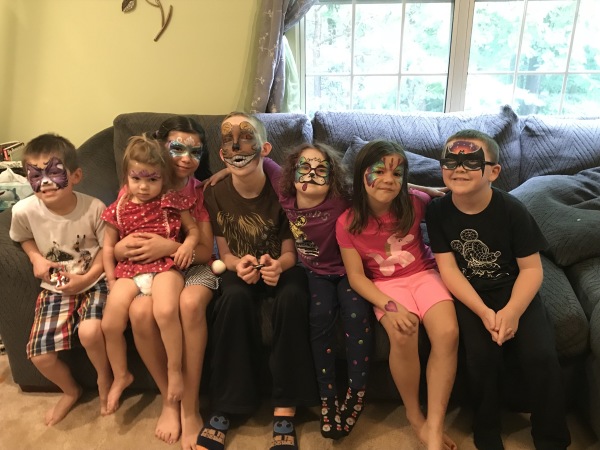 Birthday Party- Henna
Henna tattoos are available for birthday parties with various pricing available:
1  1/2 hour starter party- $100 for up to 8 people an hour of small to medium sized pieces.
2   1/2 hour package- $175 for up to 15 people of small to medium sized pieces.
3   1/2 hour package- $250 for up to 22 people of small to medium sized pieces.
Larger henna pieces-
1  1/2 hour large piece package- $100 up to 3 people an hour and 1/2.
2 1/2 hour large piece package- $190, up to 5 people.
4 hour large piece package- $280 up to 8 people.
​

I will provide everything needed including tables and chairs (if needed) and all henna supplies.
 This includes hand made henna art using hand made henna and information on how to take care of your henna.
Small to medium piece examples: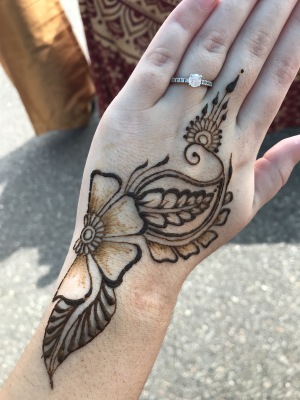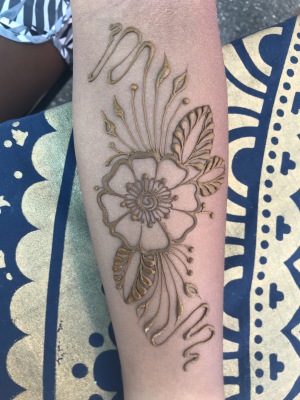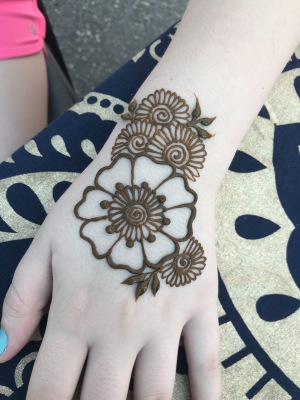 Large Piece examples:

You can choose from my examples or contact me with any of your own you may have found. Examples of mine can be foiund on my Henna page.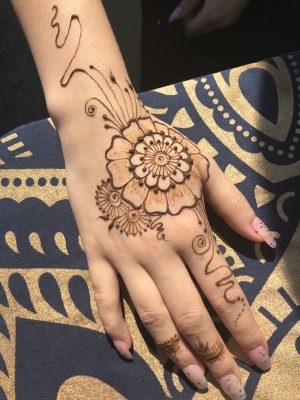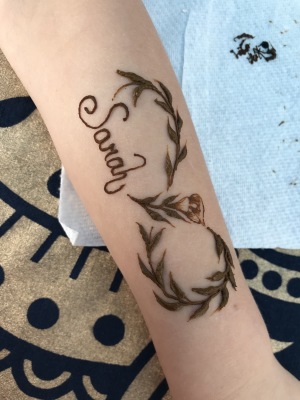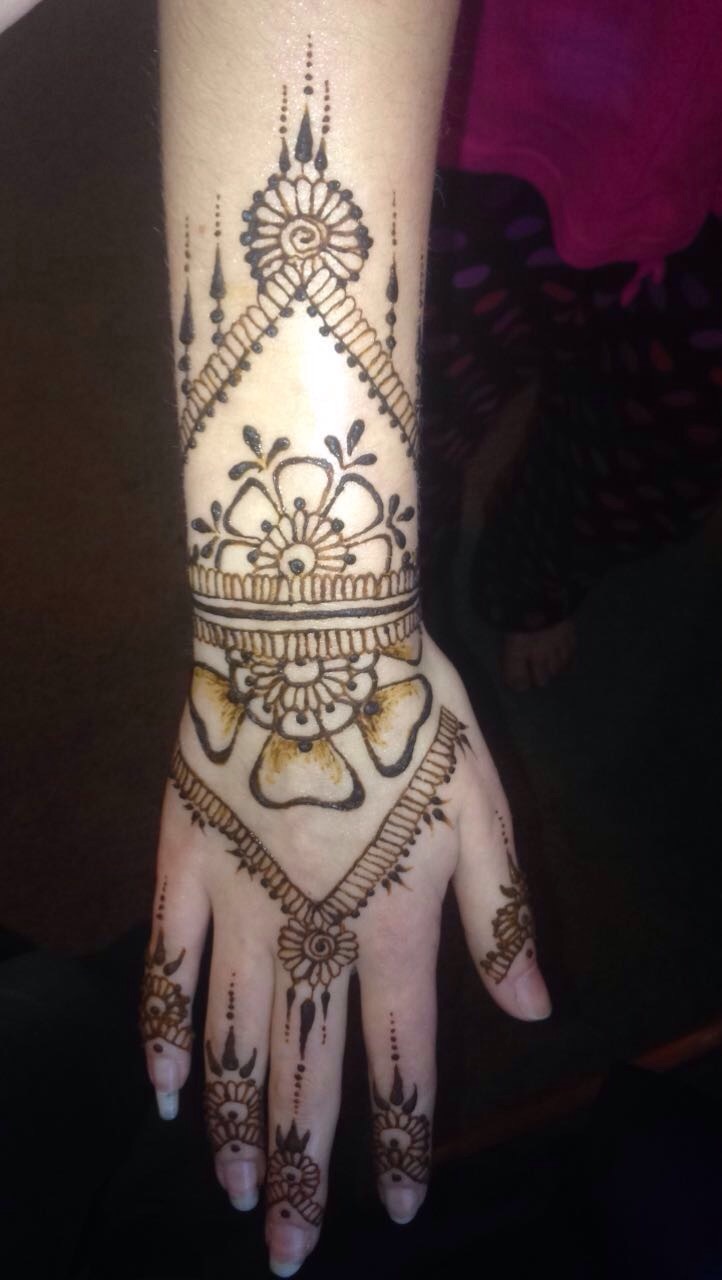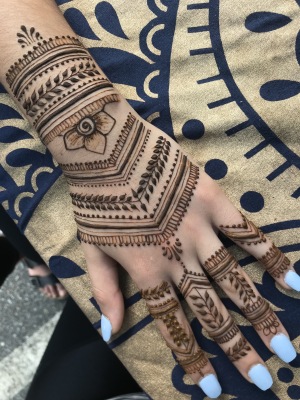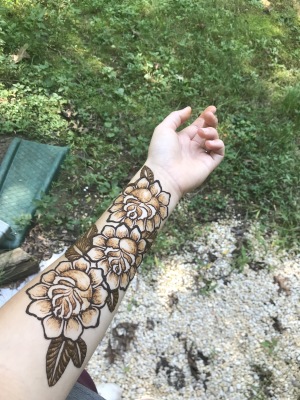 Henna or Face Paint Events

Events other than birthday parties are able to be scheduled. These can include church events, school events, international festivals, holiday events, festivals, carnivals, etc. I can do an hourly charge, or pay per person charges. Pay per person charges are paid for by the people who decide to participate in henna or facepainting. Hourly charges are paid for by the person hiring me for the event. fFor either you can contact me with your details.

Very Large- intricate henna pieces

Larger pieces or bridal-type henna tattoos are possible. These take a fair amount of time depending on size and intricacy each which will vary prices. Please message me with details if interested.